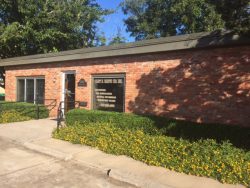 Clint H Brints CPA, Inc.
For all your tax and accounting needs, Clint H Brints CPA, Inc. is here to be your partner for excellence. Backed by more than three decades of experience, we offer services for taxes, payroll, income tax, bookkeeping and much more. We're happy to serve individuals and business clients alike.
Tax and Financial Expertise Throughout Wilbarger County, TX
There are many reasons to seek the assistance of a qualified CPA in Wilbarger County, TX. From estate planning to tax preparation, bookkeeping to business succession planning and beyond—it pays to trust an expert who can help you plan appropriately for the future of your personal or business finances. Clint H Brints CPA, Inc. is here to help you in any capacity you might require. As a full-service, highly-experienced CPA, we're in the business of helping our customers meet and exceed their financial goals—whether that means keeping your business in the black or maximizing your personal income tax return.
Though we specialize in tax preparation in Wilbarger County, TX and most forms of business financial consulting, our range of capabilities is extensive and encompassing. There's not much we can't do regarding your financial position! Best of all, we get to know each and every one of our clients to ensure we're putting them on the right path to financial success and stability. We measure our success by the success of our clients. We invite you to experience our personalized approach to delivering expert financial oversight. Contact us today regarding your questions or concerns, and we'll assist you in the best way we know how. We're certain you'll experience a whole
new level of peace of mind with us on your side.
We're a member of the Texas Society of CPAs, the National Association of Tax Professionals, and are licensed to operate in the State of Texas.
We've been in business since 1986 and are backed by decades of professional experience.
Our business is independently-owned and -operated
We offer our services at reasonable prices, to help you get the most value when choosing us.
Our services are available to individuals and business clients alike.
Contact a Tax Authority

Facing a tax position that you're not sure how to handle? Need expert oversight for properly managing your fiduciary situation? We can help! Get in touch with us today.
Proudly providing tax planning and accounting services to North Texas and Southern Oklahoma including:
Vernon, TX
Chillicothe, TX
Crowell, TX
Wichita Falls, TX
Seymour, TX
Quanah, TX
Burkburnett, TX
Frederick, OK
Wilbarger County, TX
Wichita County, TX
Baylor County, TX
Tillman County, OK
Jackson County, OK
Childress, TX
Electra, TX
Munday, TX